Event & Promotions
---
WHAT'S HAPPENING?



Wed. July 25, 2018 @ 5pm-8pm


Trenton Literacy Movement and Maria Imbalzano
Marsilio's and Maria are teaming up to support Trenton Literacy Movement, an organization which promotes literacy in Trenton Schools. Marsilio's is providing the food, and Maria is lauching her new book! Sworn To Forget.
Signed copies of her new book will be for sale! Please let us know you are coming! 609-882-8300 or rsvp to Alan@marsilios.com


Personal or Corporate Donations to Trenton Literacy Movement are greatly appreciated!


M
Thurs. August 23, 2018
6:15 pm-9:00pm
DINNER WITH THE DEAD!
Join Psychic Medium, Kym Durham at Marsilio's for a chance to connect with those loved ones who have crossed over! Seating is limited to the first 60 registrants. Do NOT Wait!
Register Here!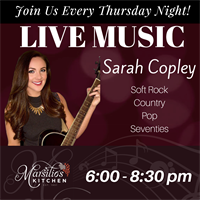 Join us for fabulous cocktails and dinner every Thursday with live music! New bar men

u available.



R

ecently Engaged? Marsilio's is the perfect place to host all of your pre-wedding events. Engagement cocktail parties, Showers, rehearsal dinners- We have a private room for you to entertain in style.
Marsilio's Gift Cards are the perfect gift for any occasion.
We have additional menu items every day. Our specials are always delicious!
Did you know...Marsilio's is set up for DIY (Do It Yourself) Catering? We have a catering menu of trays for
all of your celebrations. We make it---you pick it up. Simple and Delicious! Just click "Catering"then"Trays To Go" and see Family Style Trays. So Easy.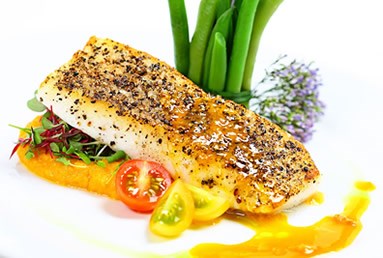 Marsilio's Kitchen was founded in 1951 in the famed Italian neighborhood known as Chambersburg, a part of Trenton, New Jersey. It was run as a mom and pop restaurant for 35 years. In 1986 Grace DiDonato and her son-in-law to be, Alan Meinster bought Marsilio's and changed the name to Marsilio's Restaurant. During the next 21 years, Marsilio's was transformed into a local hot spot, a place to see and be seen. According to The New York Times (Jan. 18,2004), "The place feels old, with a history. It has crisp tablecloths, . . . appearances by police officers and politicos, and waiters who don't need a pad to take your order. Then there are the little eccentricities -- wine pitchers kept on pegs for regulars; a man who seemed familiar to the servers as he went from table to table taking snapshots; and ''Bobby V'' Vitella, the head waiter…." Over the decades, Marsilio's Restaurant grew into a fine dining establishment receiving numerous accolades. Marsilio's has even been mentioned in Janet Evanovich's widely popular Stephanie Plum book series, which begins with
One For the Money
. Look for Marsilio's in
To The Nines
( 2003) and
Ten Big Ones
(2004).
Marsilio's Restaurant closed in 2007, and Marsilio's Catering and Event Planning was launched as an off-site catering company partnering with many local venues. While searching for a larger kitchen to prepare for events, an opportunity arose to open up a restaurant again. Now "Kitchen" is back in the name, to honor the history and authenticity of the original Italian kitchen established in 1951. While the new place is different, there are elements of the traditions that have become known to customers of Marsilio's for six decades. Come, be part of the family!